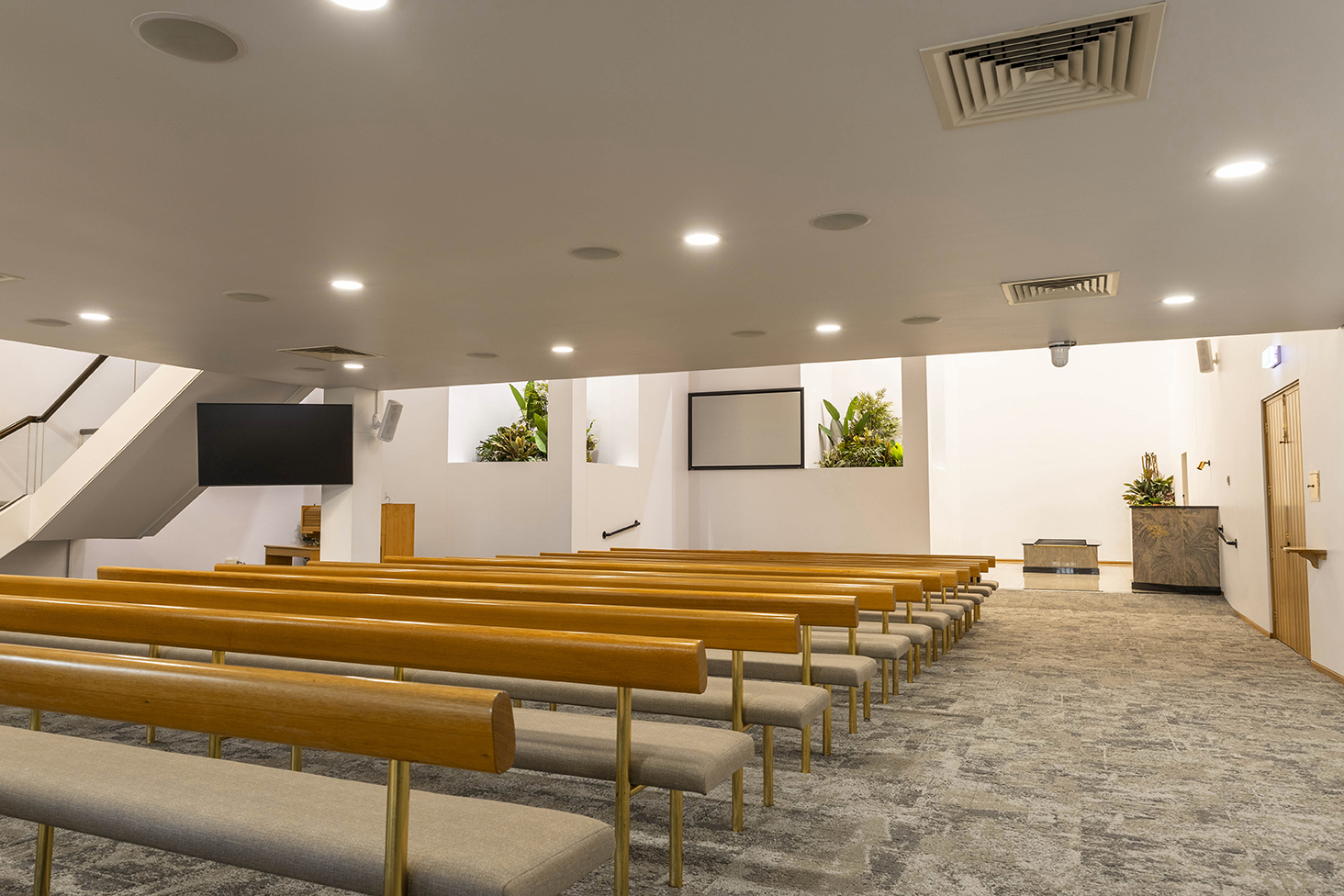 Covid-19 seating currently 100 people
Centennial Park Heyson Chapel
Heysen Chapel named after South Australian artist Sir Hans Heysen - set in the picturesque gardens of Centennial Park.
The larger of the three chapels, the Heysen is fitted with vast open columns offering uplifting natural light and space. Beautifully crafted lead light encompasses the Chapel.
The Heysen comfortably seats 250 people, which is ideal for the larger services over 2 levels.
Options for larger service are available.
Facilities included or available:
Air conditioned
Audio visual facilities available for DVD presentations
Organ
Wheelchair accessibility
Livestreaming options
Hearing impaired audio loop
Ample parking
or